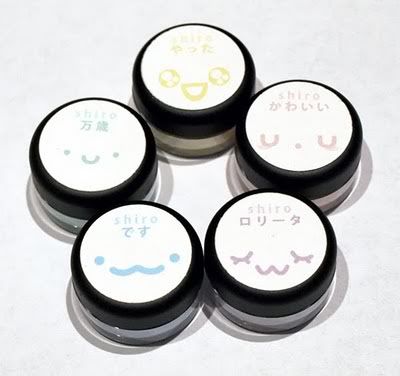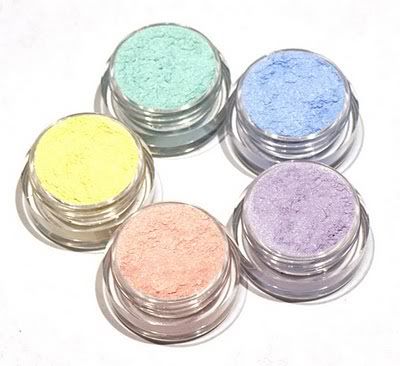 My conversation with Mr C went like this last night;
Me: LOOK! SOOOO CUUUUUUUUTE!!!
Mr C: *looks*
Me: THEY HAVE FACES. AND NAMES.
Mr C: But... it's just stickers.
Me: PRETTY.
Yup, that just about sums up this collection (irrational lust over smooth packaging or not).... It's so PRETTY!!!!!!
ETA: I am guilty of forgetting to put up the link to Shiro Cosmetics' Etsy store... but now here it is!! Go see the other eyeshadows in her collection. Unfortunately (or not) I don't have a thing for Pokémon or Zelda. The extent of my geeklove ends at Terry Pratchett... so if she had shadows named Death, Nobby, Sybil, Susan or Tiffany, I'd have snapped up the lot by now. That said, screw the shade names, they're all just gorgeous.